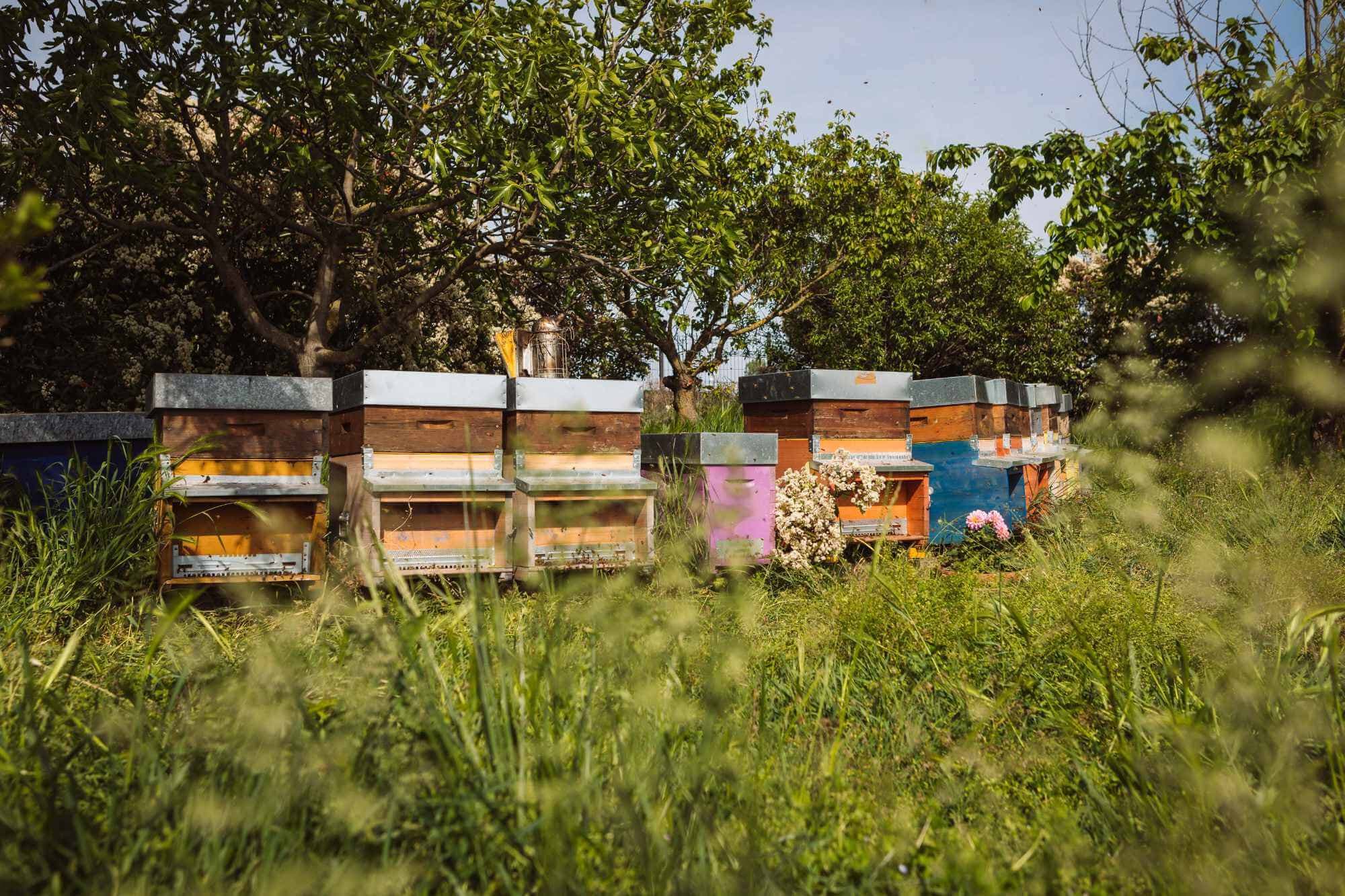 Gift a
Hive
Give an original gift that makes a difference for bees, biodiversity, and the planet. With our pollinator monitoring project, your gift will have a positive and traceable impact.
A Gift that Protects Biodiversity
We Monitor
3Bee has developed technology to study domestic and wild bees. The data helps us understand the health of biodiversity.
We Regenerate
Choosing a 3Bee hive contributes to developing agroforestry systems that regenerate biodiversity by spreading nectar and pollen in the area.
We Educate
Our data recorded with 3Bee technology are used by over 15 universities and research centers. Over 800 schools have also implemented our educational programs.
How to Gift a Hive? It's Easy!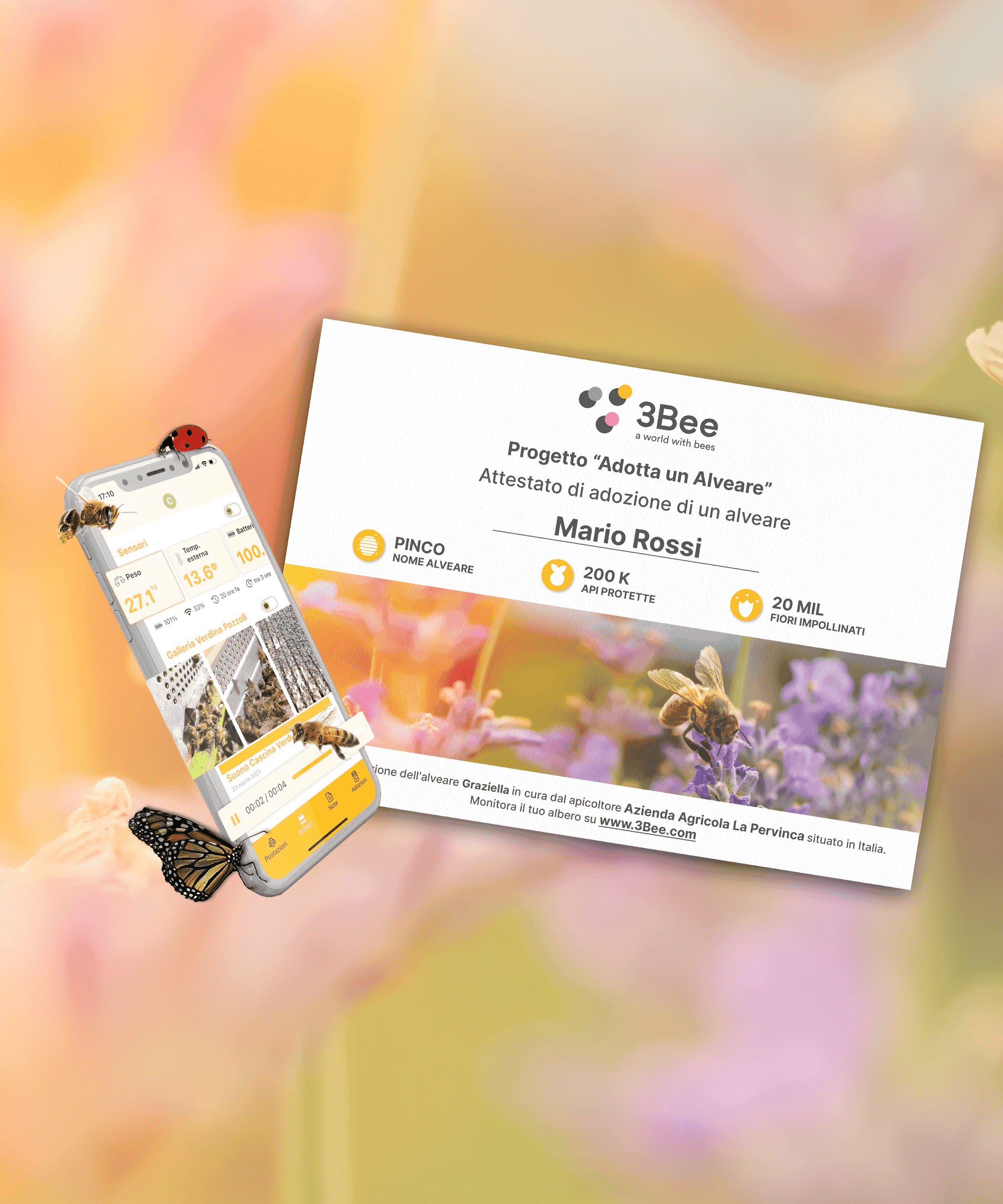 Customized Hive
Choose the hive and customize it yourself.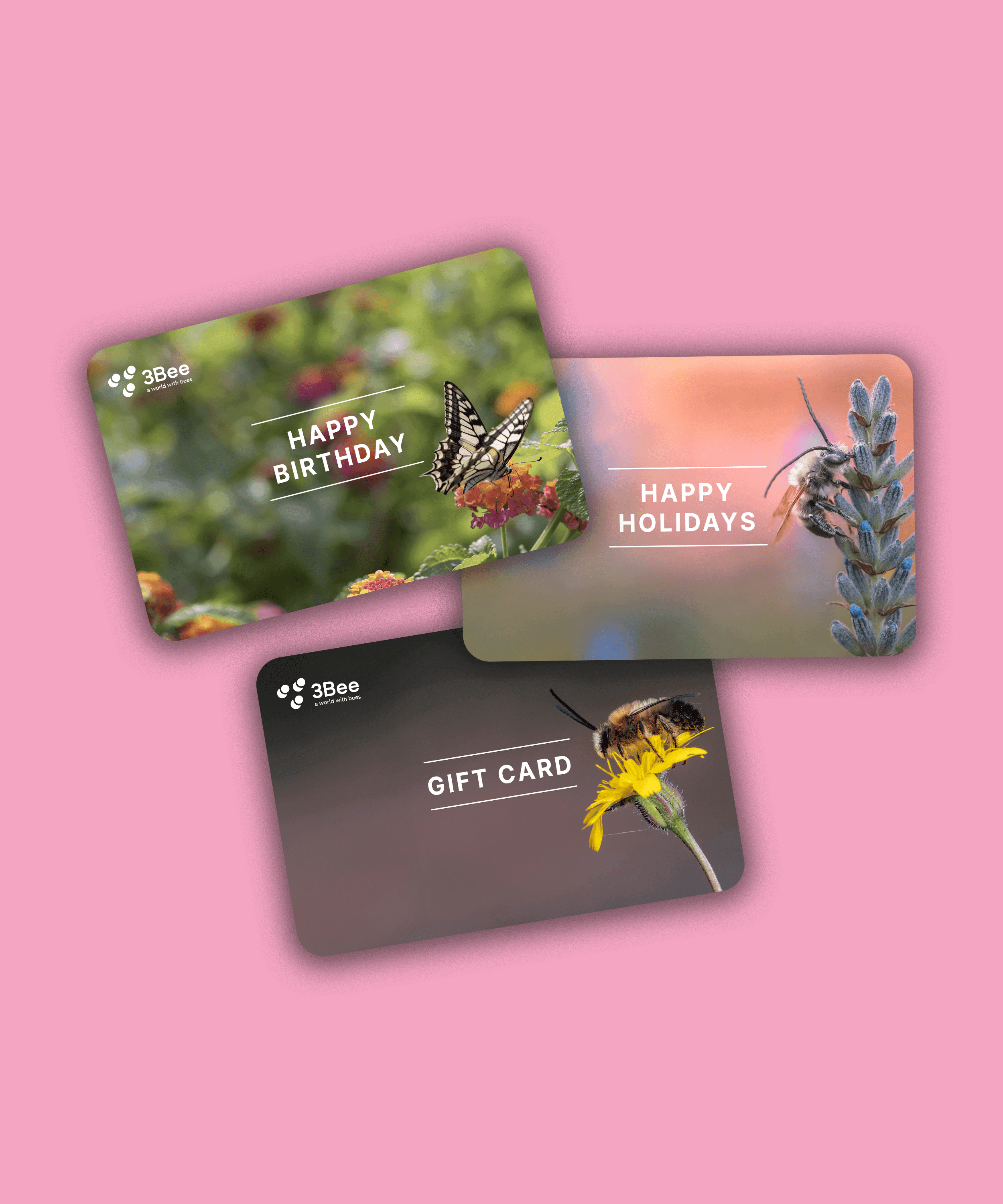 Gift Card
Let the recipient decide.
Customize Your Gift
Choose the hive to gift, the honey the bees will produce, and the quantity of protected bees. You can add a personalized dedication for the gift recipient.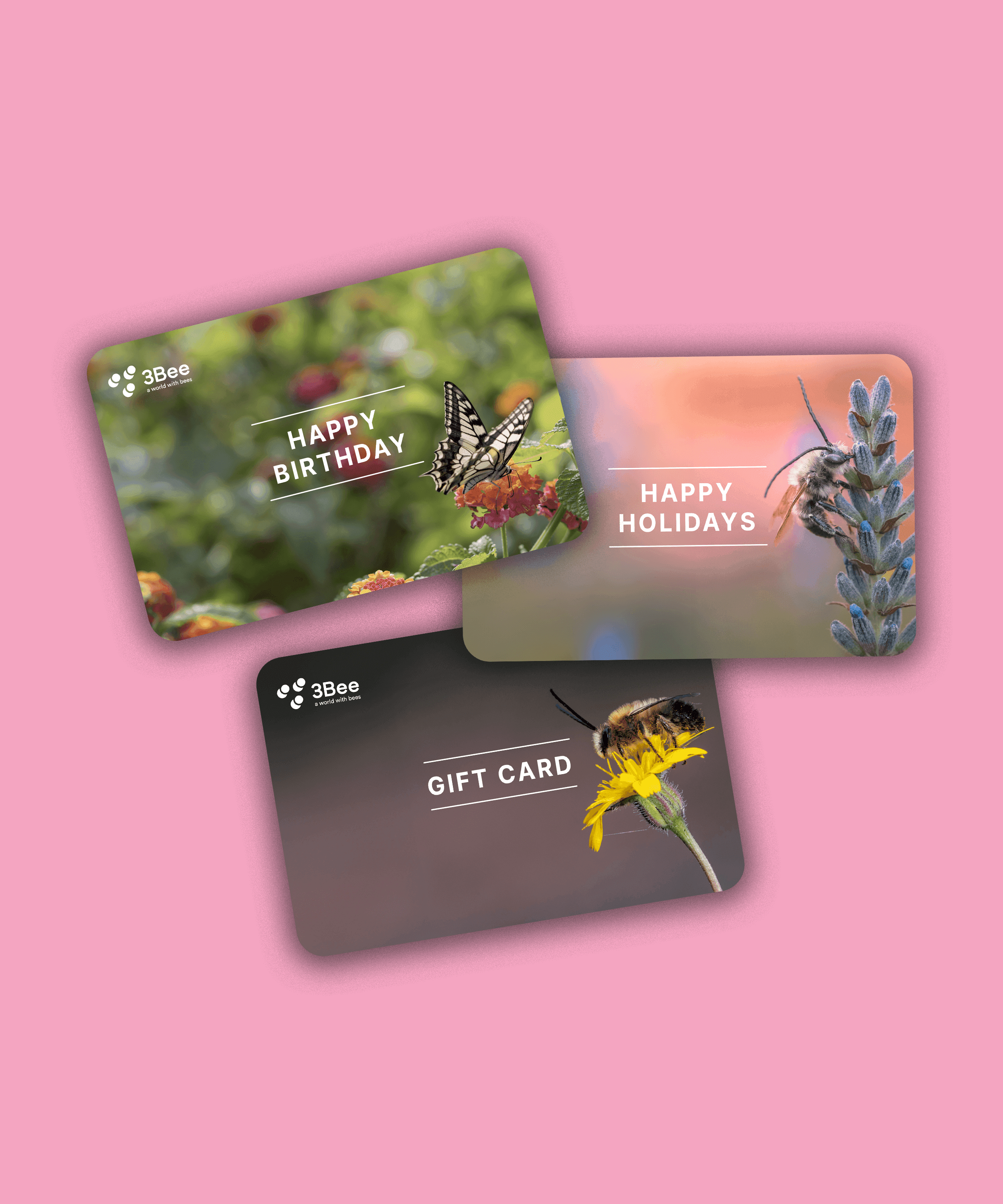 Gift Card
Let your recipient choose honey, queen, region, and more. Purchase a gift card valid for a 3Bee hive. You can decide whether to send the card by email or print it and hand-deliver it.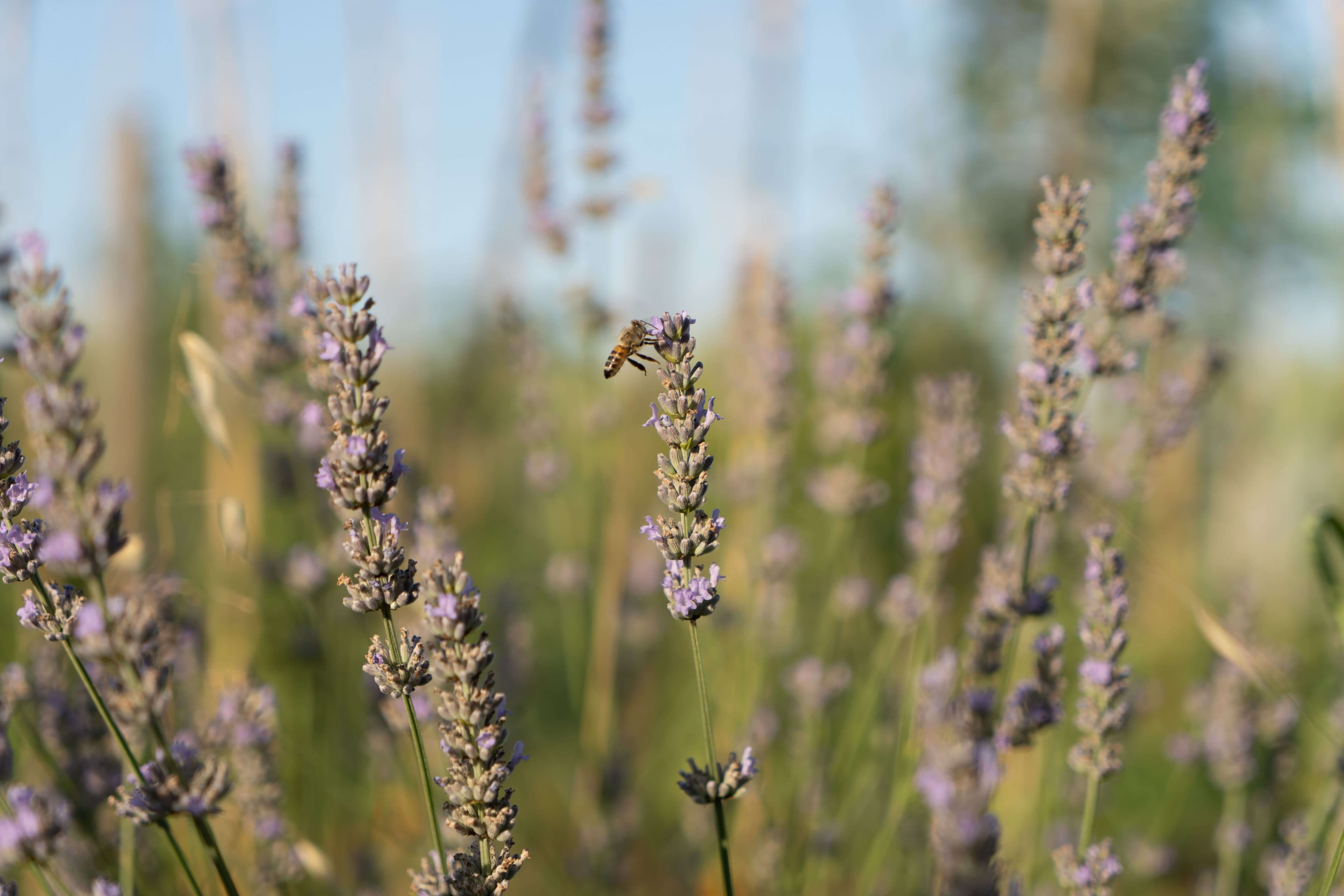 What Does Your Gift Include?
Environmental Impact
Care and growth of your hive through sustainable techniques that focus on the well-being of bees.
Social Impact
Ethical remuneration of the beekeeper who will take care of the hive.
Hive-Tech Sensors
The hive is equipped with high-tech sensors to improve care and bee protection.
Adoption Certificate
Customized certificate of hive adoption with the option for a dedication for personalization.
What Will the Recipient Receive?
By gifting the adoption of a 3Bee hive, you will support a beekeeper and their bees with technology.
Notifications, news, videos, and photos from your hive via the app

Data on the health status of bees

Certificate confirming the protection and care of your bees

If chosen, honey as soon as it is produced (not from storage, as done by others)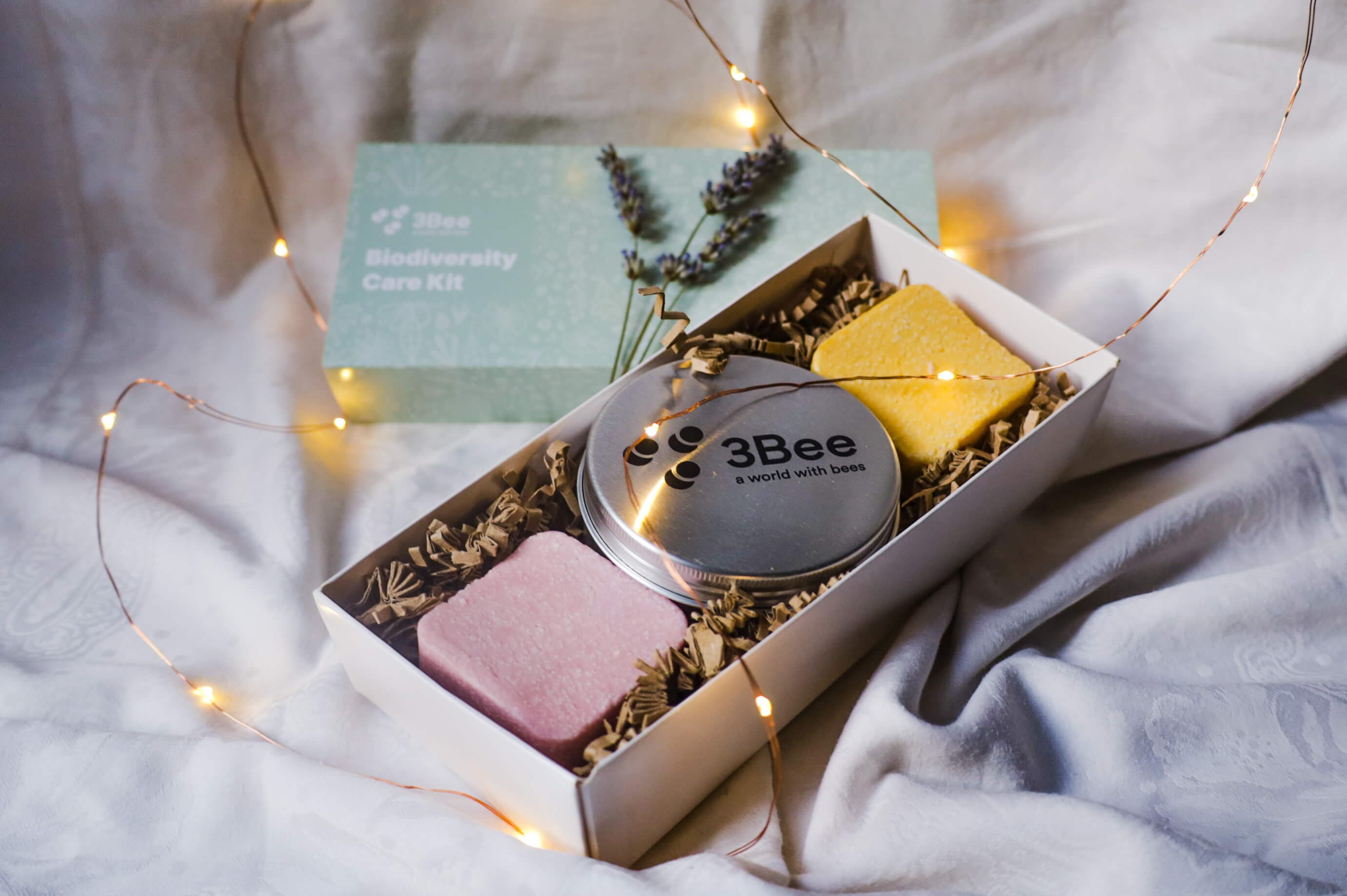 Want to Gift Your Collaborators?
With 3Bee, offer an educational and ethical experience that has a real and measurable impact on the environment. Discover how to make your next corporate gift a tangible testimony of your commitment to sustainability.
Rimaniamo in contatto
The adoption of a 3Bee hive is a digital gift because you won't receive the hive physically, but instead, you will 'adopt' an existing hive. However, depending on the chosen plan, you might receive a small amount of honey, always respecting the bees. You will always receive digital updates, including photos, videos, and data on the health and status of your hive. This allows you to be involved and informed about the contribution you are making to biodiversity and environmental sustainability.